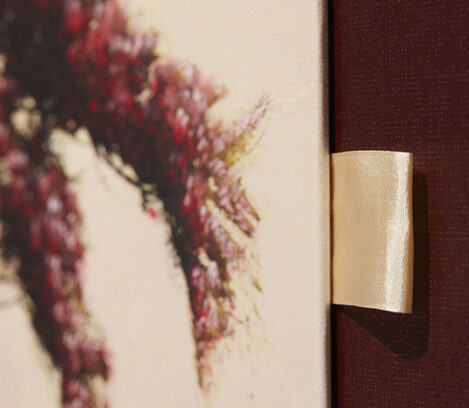 Textured, Special Edition Rigid
Wine Box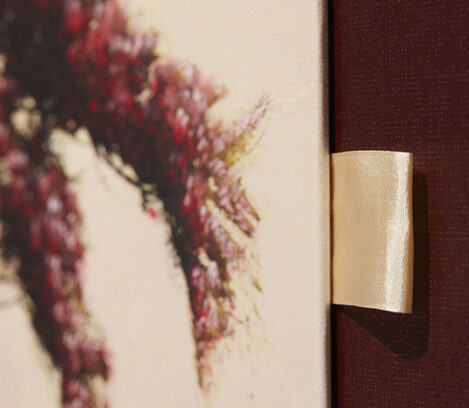 Textured, Special Edition Rigid
Wine Box
STE MICHELLE
Custom double-walled wine box with branded, custom fitted and multi-bottle insert; 360 cylindrical hand-wrapping with soft touch papers; spot UV finishing and exposed cuff construction
Cylindrical Wine Box
STE MICHELLE
Custom double-walled wine box with branded, custom fitted and multi-bottle insert; 360 cylindrical hand-wrapping with soft touch papers; spot UV finishing & exposed cuff construction
Food-safe Rigid Box; Grease-Resistant Tissue & Drawer Boxes
Food-safe Rigid Box; Grease-Resistant Tissue & Drawer Boxes
COMPASS USA (FLIK)
Rigid box wrapped with food-safe natural kraft paper, including custom dividers, magnetic closure and artboard sleeve; custom printed grease resistant tissue paper; eurotote with beater dyed paper, vanishing rope handles and black gloss foil hot stamped logo; drawer box wrapped with beater dyed black paper, featuring custom inserts and woven cotton pull tabs
Vegan Leather Wrapped Rigid
Wine Case
Vegan Leather Wrapped Rigid
Wine Case
COL SOLARE
Vegan leather wrapped rigid wine case with multi-bottle custom inserts and hidden magnet closure; debossed logo, metallic foil hot stamping details and chrome clasp provide elevated finishing
Holiday Treat Explosion Box
Holiday Treat Explosion Box
DYLAN'S CANDY BAR
Special edition holiday treat box: hand-wrapped, custom printed art papers for trays in accordion construction; ribbon pull tab on base tier, drawer construction; fully embossed, gold metallic finishing paper; hot stamped metallic foil logo for custom closure lock
Food-Safe Rigid Boxes & Tins; Reusable Carry Away Bags
Food-Safe Rigid Boxes & Tins; Reusable Carry Away Bags
ELENI'S NEW YORK COOKIES
Food-safe trays within rigid boxes with sleeves featuring debossed logo and full embossing pattern; food-safe tins printed in two color with coordinating sleeves; reusable NWPP tote with full, custom printing, matte lamination and reinforced side-seams and strapping
Build Your Brand with Custom Food Packaging
Food packaging is essential in any retail space, whether you are a startup, an established luxury brand or retailer. If your food items appear on store shelves, the container is the first impression. An innovative, attractive design signals immediately to customers that your food and beverage products are something out of the ordinary and worth exploring further. They will associate your brand with quality and attention to detail.
Packaging is an essential part of marketing, not only in helping products stand out but also conveying important information about the brand and value proposition to potential customers. When people share your consumables with friends, family, and co-workers, the distinct appearance of your presentation will serve as free advertising and reinforce brand recognition.
When the product arrives to your customer's home, the unboxing experience is almost as essential as the contents of the package. When a customer receives a package that has been thoughtfully designed and meticulously assembled, it can elicit feelings of excitement and anticipation. The product's packaging itself becomes a part of the user experience and can foster a bond between the client and the brand, encouraging repeat business. Create a memorable and positive experience for the buyer with customized boxes, bags, tissue and tins.
Creative Wine & Spirits Packaging
Customized packaging can be extremely important in ensuring that beverage products are safeguarded during storage and transportation and that they reach their destination in the best possible condition.
The customer unwrapping experience can be significantly impacted by beautiful, custom packaging. Luxe touches such as custom-fitted multi-bottle inserts, 360 cylindrical hand-wrapping, and vegan leather-wrapped wine cases can raise the perceived value of your product and provide the customer with a sophisticated unboxing experience. Special details like hidden magnet closures, hot stamped metallic foil logos, silk ribbon pull tabs, and elevated finishing help equate your brand with impeccable quality and elite standards.
We know that sustainability is important to our customers. We share that goal and with our recyclable and SCS-certified products, we ensure that your packaging is consistent with your brand's core values. At Impak, we pride ourselves on using sustainable materials in our packaging that have minimal environmental impact and conserve natural resources for future generations.
All our custom packaging options contribute to a sense of exclusivity and raise the perceived value of the product, making it more appealing to customers looking for high-quality, one-of-a-kind food and beverage options.
Contact us today to learn more about how we can help you with your food and beverage custom packaging.